By train1110
I guess you tend to not visit as many must-see places in the city in a short period of time once you live in that city, compared to having visited that city only as a short trip. It is obvious that you usually postpone visiting such places due to even the most trivial factors as there are ample chances to visit later on.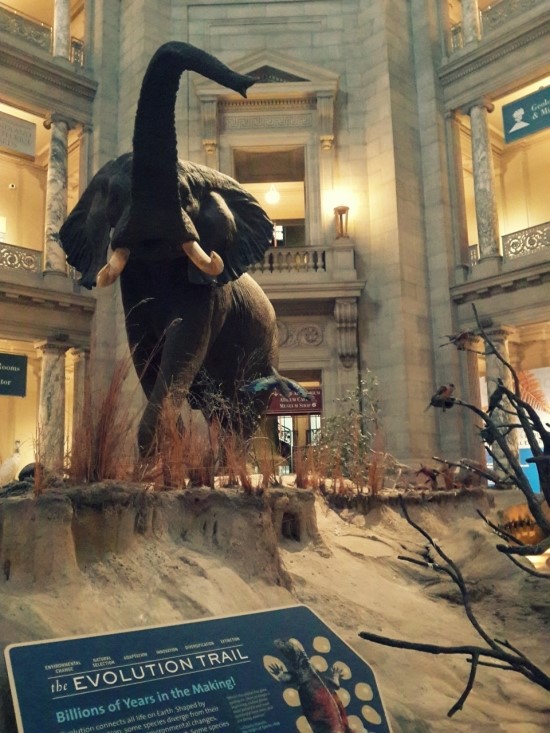 Does this make my excuse to not having been to the famous, National Museum of Natural History during my whole month in DC, finally making my visit only yesterday, the first of February? Probably the most famous of the whole Smithsonian museums, the Natural History museum was as astonishing as expected. Such a shame that my friends and I arrived there quite late in afternoon, and with museum closing at 5:30pm, we were faced with the traditional dilemma of having too much to see yet with too little time.
We selected about 5 exhibition sections to see, which are the followings: Sant Ocean Hall, Human Origins, Mammal Hall, Gems and Minerals (including Hope Diamond) and Earth, Moon, Meteorites. The first thing you see upon entering the museum is a stuffed specimen of an African Bush elephant, standing in the middle of the Rotunda. There isn't any set order of looking around the exhibition halls, so we headed straight to the second floor, where they displayed the beautiful Hope Diamond (or Blue Diamond), widely known to the world as the cursed gem of having legendary history of which the owners of this diamond each faced a tragic death (one of the owners being Marie Antoinette). The exhibition hall of Gems and Minerals was very impressive, full of a variety of magnificent, large gems and minerals. This hall was probably the most popular in all exhibition halls on the second floor.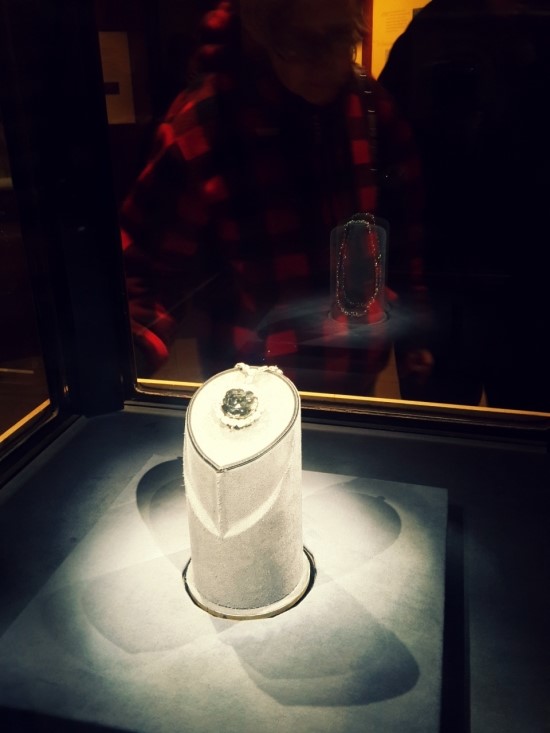 Sant Ocean Hall is probably the most frequently visited in the first floor. The most famous displays in this hall are the specimen of Giant Squid, the aquarium displaying the marine environment of the Indian Ocean, and Phoenix, which is the name of the Right Whale from the Atlantic Ocean. The hall of Human Origins was also fascinating; there was also an electronic device with a screen that showed how you would look like if you were born as an Australopithecus or a Neanderthal, or other kind of human being in the evolutionary stage.
The National Museum of Natural History really came up to my expectations. Even for a person like me, majoring in Political Science and International Relations and practically knowing nothing much about (and uninterested, actually) natural history, got intrigued in the exhibitions of the Natural History Museum. I can say that it was truly worth visiting, and planning to have a second visit to this museum when the weather gets a little warmer.